Adelante S.r.l.
The digital transformation of SMEs: Adelante!
Interview with Chiara Grossi, General Manager of Adelante, a group specialising in the digital transformation of medium-sized Italian companies.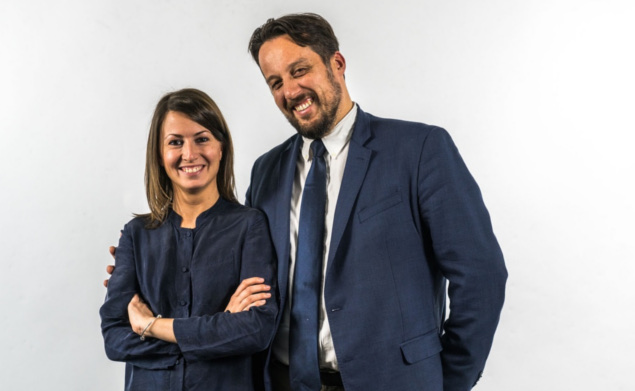 Chiara Grossi, General Manager of Adelante, and Davide Rogai, CEO of ICTW, company of Adelante Group
Please describe the ethos and history of your company, and the values that underpin it.
Adelante was founded in 2011 with the aim of helping the average Italian company cope with issues related to digital transformation, so that customers can "forget" all about managing infrastructure, security, data protection and continuity of service, and focus on the key aspects of their business. To achieve this goal, we created a group that embraced many different cultures: from software development and infrastructure to business process outsourcing.
The pillars on which our organisational model is based and which support our values are the quality of the service we offer, the care and growth of our employees in terms of both "technical" and "soft" skills, and our attention to organisational structure and processes, supported by ISO and ITIL certification.
The group's man asset is undoubtedly its human resources: over sixty highly-specialist people with an average age of thirty, of whom we take great care, as evidenced by the Great Place to Work certification we obtained in 2016 and 2017.
What is the USP for your products/services and what are the reasons for their success?
Adelante is a group of companies founded at different times and with different backgrounds, but all focusing on the vertical themes of digital transformation. Each constituent company has gained specific experience over the years, which it makes available to the group, so that together we can deal with even the most complex problems. This organisational model allows us to combine the focus of individual investee companies with the possibility of offering integrated unitary solutions, unlike most of our competitors, who focus on individual aspects of the offer and rarely on integrated solutions and service fees, and almost always belong to a specific category: generalist providers and consulting firms to name just the two extremes.
Adelante's success stems from the integrity of the services we offer and the originality of our approach, which involves customised solutions which ensure customer loyalty, and profitability for those who base their model exclusively on tangible or intangible assets.
What are your growth strategies, challenges and vision for the future?
Our primary growth objective is to double our net profit by 2020, and in order to do this we need to grow in turnover while maintaining the recursive fee business model, together with all our other valuable elements: quality of service, attention to process management and organisational structure, human and professional growth of our employees, and technical upgrading of infrastructure and assets.
Our growth strategy is based on both internal lines, set out in a five-year industrial plan, and external lines, according to an M&A logic. Our participation in the Élite programme together with other activities we have planned, such as transformation of the holding company into an SpA, are designed to meet the coming challenges, which require training for our top management, access to a community of selected companies, and above all constant contact with the Italian and international financial community.
How far does the company consider innovation a strategy for growth?
In view of the sector in which we operate, innovation is highly strategic. Most of our investments are driven by the desire and need to innovate. The ultimate goal is to produce an offer that not only meets the current needs of our customer, but can also anticipate them and create new market segments that we can address.
Adelante group is investing in terms of innovation in three areas: people, assets and customer offerings. The Human Resources team is providing as much training as possible to develop employees' vertical skills and the soft skills necessary for personal growth. Great importance is also given to certification: the Group has obtained two ISO certificates (ISO 9001 - 2008 and ISO 27001 - 2014) and its work is geared towards ITIL guidelines. We also seek to innovate by recruiting talents to constantly add new ideas and skills. With regard to assets (Data Center, NOC, SOC) we invest continuously in their development. Finally, we work on our offer by creating services and products based on the aforementioned assets, and also through M&A of companies or business units.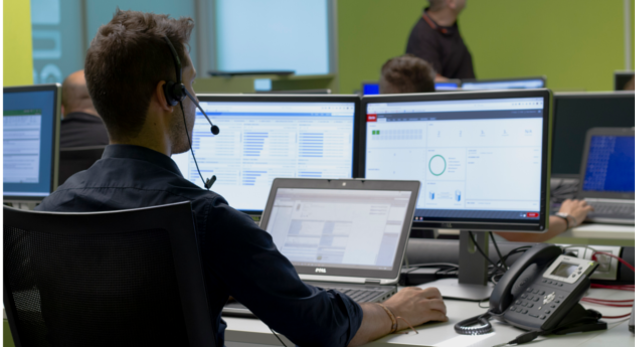 In the picture  above Adelante's NOC ( Network Operational Center)
What does "business internationalisation" mean for you today? Exports, outsourcing, partnership, or a combination of these?
Adelante has always been highly attentive to internationalisation. Venturing outside the borders of your country of origin can undoubtedly be the key to sustainable growth. The companies in the group deal with services, so it's difficult to operate commercially in foreign markets. However, the group has opened an international office in Albania to offer human-intensive services with high added value (software development and processes): ICTW Shpk, head-quartered in Tirana, was created to meet internal needs. The original core company has been further developed to create an "ad hoc" offer that has quickly gained the interest of several customers. Further steps towards internationalisation will be taken in the same spirit in other target countries, with a first major scouting by Italian managers aimed at getting to know the territory, the culture, the laws and the bureaucratic system on which to build an autonomous team that can in turn generate value.
What are your most important markets today? And what markets are you looking at with greater interest in the medium to long term?
Our clients are mainly small and medium private enterprises in central and northern Italy, and a few very large international companies. These are excellent companies looking for flexible interlocutors focused on their needs and able to offer total and enduring support.
The opening of the Milan office a year ago has been instrumental to our development in Lombardy, and following the same logic we can extend the work to other geographical areas (Turin, Rome, etc.) Another very important objective is to develop some sectors such as fashion, and strengthen our offer in others (eg the CRM/Contact Center, ERP) that are mainly delivered in "as a service" mode. To this purpose the M&A activity towards "vertical" companies will be decisive.
What has been the most important project or period for your company and for consolidating it?
It's difficult to pinpoint a single moment, but I can say our rethinking of the In20 business model between 2012 and 2013 was particularly important to us, along with the consequent defining of an industrial plan in 2015 that will support the company until 2020. The plan, based on one "pillar" (including recursive revenues and a growth based on assets), has allowed us to set up a "modus operandi" that since In20 has been extended to other companies in the group, despite the natural differences and specialisms among them. After several years, the plan, although challenging, is confirmed as being sustainable, and in some cases the results have exceeded the forecasts. And that's without taking into consideration all the M&A opportunities that may further strengthen it in the short term.
What does it mean for you to be part of the Elite Growth project?
Elite Growth is a great opportunity for Adelante. First of all, it offers the possibility for the group's management to make contact with a heterogeneous network, including the companies that have undertaken this project and the financial stakeholders of Borsa Italiana. Beyond that it can provide the support and training activities that will be essential from a future perspective, thus favouring the achievement of goals set in our current strategic plan, with one important horizon: achieving a listing on the AIM market thanks to Elite Growth.