Montefarmaco otc
Montefarmaco: professionalism and passion at the service of health, wellness and innovation
Interview with Dr. Stefano Colombo, General Manager of Montefarmaco OTC SpA, an Italian pharmaceutical company serving personal health and well-being for three generations.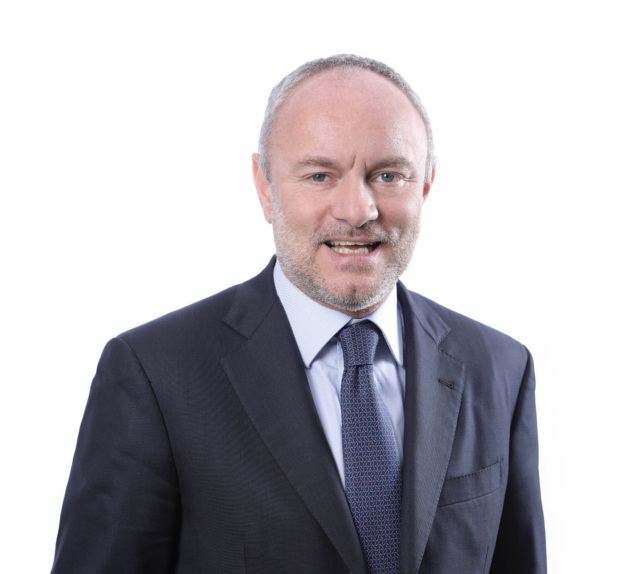 Image: Stefano Colombo, General Manager of Montefarmaco SpA
Please describe the ethos and history of your company, and the values that underpin it.
Montefarmaco was founded back in 1945 by my grandfather, Giovanni Colombo, who came from a family of farmers in the province of Cuneo. After graduating in chemistry in Turin between the two world wars, he moved to Milan where he immediately found a job as a pharmacist.
After a few years he bought the pharmacy where he worked, before the Giolitti reforms that established the inheritance of the pharmacy as a government concession were brought in.
After the war, which left Milan destroyed by bombings, and shortages of everything including medicines, his former employer, who had become his friend and had retired to Trentino, supplied him with 45 litres of Pino Pumilio essence. My grandfather used it to make syrups and expectorant tablets for the treatment of upper respiratory tract infections. That's how the adventure began, and how our first brand, Pumilene, which is still on sale today, was launched. The next step was the launch of the pharmaceutical company called Montefarmaco, "the drug from the mountains."
In the '70s, Montefarmaco was a small pharmaceutical company producing drugs that were reimbursed by the national health system. To cope with the oil crisis, my father decided to take advantage of the opportunity presented by a new class of products, OTC drugs, which pharmacists could recommend and supply directly to customers. The pharmacist then became the lynchpin of Montefarmaco's commercial activity.
In the '80s and' 90s we were among the first suppliers of a new class of products: food for special purposes, now known as food supplements, and we understood the growth potential of these products. Leading brands such as Lactoflorene, Vitalmix and Briovitase were launched in this period.
By 2000 the company was a mature business incorporating three different strands: marketing/trade, production and technical-pharmaceutical.
To better respond to the needs of an ever-changing market, the family decided to divide the business into three distinct companies:
- Montefarmaco OTC SpA, the segment that now owns and manages the product list, with the marketing and commercial area as its core business;
- Montefarmaco SpA, a production facility specialising in the manufacture of pharmaceutical specialities and food supplements for third parties;
- Monte Research, a laboratory for studying pharmaceutical techniques.
Montefarmaco OTC SpA, closest to pharmacists historically, proactively identified two strands within the store: one strand for dispensing prescription drugs and another of a more commercial nature, where pharmacists can operate a qualified professional service providing advice to customers, and also provide opportunities for customers to make impulse purchases for their well-being, in what we call the "second store." Montefarmaco decided to introduce fashion make-up in pharmacies by stocking the Rimmel brand, the start of what could be a real revolution for the distribution channel, and growth in a relevant and unexpected area.
In the last few years we have increasingly focused on commercial aspects, closing down two branches that were no longer strategic to our current business vision.
What is the USP for your products/services and what are the reasons for their success?
Our products were created to be suggested and recommended by pharmacists. They are therefore of intrinsically high quality and users can perceive distinct benefits in them.
Our products are guaranteed top quality through precision research and design, followed by careful selection of raw materials and packaging, and are certified by efficacy studies (not required by law) of our main items to confirm product promises.
What are your growth strategies, challenges and vision for the future?
Our mission today is 360° customer well-being, starting with our main field of activity, pharmacies, where qualified professionals - the best health care in the field - understand the quality of our products and are able to recommend them in a professional and appropriate way to individual patients.
However, communication with patients is intrinsic too, either directly or through advertising campaigns and information websites, which provide more details of our products so customers can make conscious choices for their well-being.
We have recently established a close working relationship with doctors, who are increasingly including proven nutritional supplements in their patients' care protocols. It is becoming more strategic for us to certify the quality of our products, which should not be seen as a cost, but as a fundamental element to survive and prosper in a crowded and competitive market.
How far does the company consider innovation a strategy for growth?
Innovation is in Montefarmaco's DNA.
We have always offered state-of-the-art pharmaceutical formulations and types, introducing new standards to the market. To name a few examples, we were the first to launch lyophilized lactic ferments with separator cap, lactic ferments in orosoluble sachets, probiotics combined with monacolin K in a dual-chamber packaging, and a self-modelling intra-oral device for teeth-grinders.
In addition, we offer innovative business models, such as the aforementioned "second store" concept and the sale of Polaroid brand self-fitting hearing aids, for which we are dealers.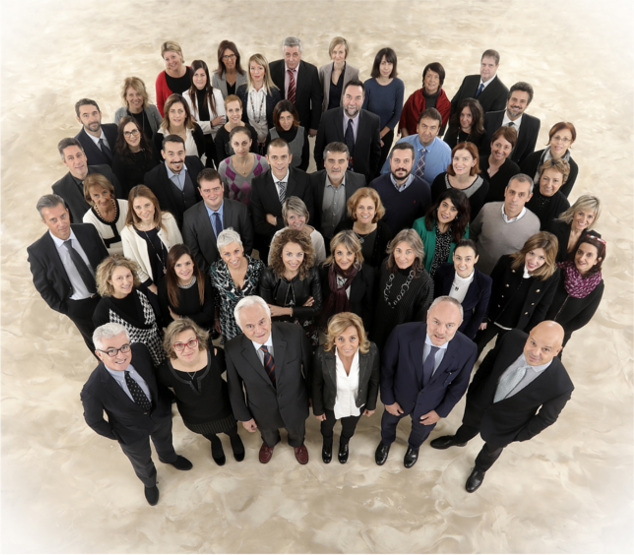 Image: Montefarmaco's team
What does "business internationalisation" mean for you today? Exports, outsourcing, partnership, or a combination of these?
In an increasingly globalised and interconnected world, a proper income balance between domestic and foreign market is the basis of business longevity and strength. Montefarmaco's objective for the next few years is to develop 25% of its turnover in foreign markets, either directly through branches, or through distribution and licensing agreements.
Internationalisation for Montefarmaco doesn't just mean exporting products, it's about having the know-how and a successful business model to sustain and support reinvestment for strong growth and high levels of expertise.
What are your most important markets today? And what markets are you looking at with greater interest in the medium to long term?
We are currently present in several Eastern European and Asian markets, such as Romania where we opened our first branch last year, plus Hungary, Bulgaria and Azerbaijan, where we have consolidated distribution agreements.
We are looking with particular interest to South East Asia, where there is a young, active, growing, health-conscious population inclined to choose products of European origin.
What has been the most important project or period for your company and for consolidating it?
Our strength, as well as the focus that has characterised Montefarmaco's strategy for decades, is in identifying the pharmacist as the primary and preferred interlocutor for our products, whilst other pharmaceutical companies focus on the doctor. Only pharmacists combine expert scientific knowledge with a commercial attitude; characteristics that enable them to understand and put forward our products authoritatively.
Another strategic choice for success was expanding into the well-being market 360° with products such as food supplements, designed for healthy people who want to live life to the full, thus extending our reachable market.
Finally, a defining moment was when we identified the opportunity of the "second store" inside pharmacies, which resulted in rapid growth for Montefarmaco.
What does it mean for you to be part of the Elite Growth project?
For Montefarmaco, being part of the Elite Growth project is first and foremost an honour; it indicates acknowledgement by the financial community of the value of the managers and employees who work every day to make the company bigger and stronger.
Elite Growth is an opportunity for Montefarmaco to continue to be innovative and competitive in a market besieged by food and pharma-multinationals that are historically on the margins of the business and more concentrated in other sectors. Through Elite Growth we expect to find new forms of credit access and management to implement large-scale industrial and commercial projects.